N. SRINIVASAN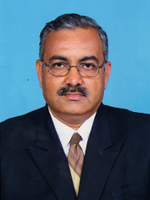 Reyvish is founded & promoted by Sri N.Srinivasan, a first generation entrepreneur, who formerly headed the operations of a TVS GROUP Company (Pioneer in their field of operations) over a decade. He has also at his credit of closely associated with leading NBFCs for more than five years. During the tenure of his service, he gathered a very rich experience in Resource Management, Corporate Finance, Risk Management and Recovery of Advances. Besides graduated in Corporate Secretaryship, he is holder of Masters Degree in Business Administration. In addition, he also possesses an LLB degree which is considered potential in assistingthe companies and the clients to stay within legal limits throughout the performance of the group.
S. KUMAR

A Law Graduate and having vast experience in the field of NBFCs. He served in various junior / senior Management levels in the Institutions like Kotak Bank, HDFC, SREI Infrastructure Finance Ltd. He is having exposure in the area of Advances, Clientele appraisal and NPA Management. His exposure in the Industry is about 25 years.
M. KATHIRESAN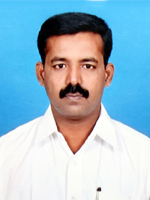 Person with hardcore experience in the field of Recovery and post recovery mechanism. He is capable to handle a team of personnel to the core in the area of Recovery, seizure and related activities. His experience in the NBFC Industry is an advantage to the company. He gained rich experience over a period of 20 years in the Financial Market.
A.K. SRINIVASA RAO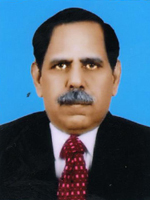 A Professional Banker, having very good exposure to the Banking industry. He served various positions in the State Bank of India, Chennai circle. He retired as Chief Manager from SBI, Local Head Office, at Chennai. His experience to the Banking sector is more than three decades. He is well versed in the NPA management and QMS prescribed as per the ISO standard.
N.VENKATARAMANI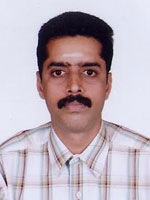 A commerce graduate, he has wide experience of over 20 years. His expertise is in areas of Retail Loan products, Syndication of Corporate Debt Products viz., Commercial Paper and Non Convertible Debentures. He has worked in reputed NBFCs like Apple Industries Ltd., Apple Credit Corporation Ltd., Shriram Transport Finance Co., Ltd., Religare Finvest Ltd., & Aknam Finvest Ltd.
S. KRISHNAN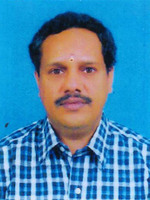 Basically a commerce graduate and Advocate by profession, having very good NBFC work experience for more than 2 decades. He served in various areas of Funding and is strong in legal frame work. His rich experience in the corporate funding and strategic evaluation of project funding are assets to the company.
V. PALPANDI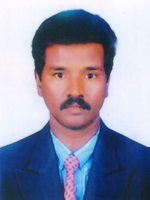 A graduate in Economics, he has served various positions in middle management cadre in the NBFC Industry and having rich experience in resolution of the NPA accounts and very good exposure with legal formalities. He is having good communication and liaisoning skills to manage a team of hardcore recovery personnel.
M. MOHAN KUMAR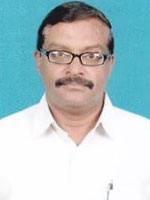 A highly talented and having extensive knowledge of Logistic industry, he joins with the team with a real dream of establishing a global standard Indian Logistics company. Served leading logistics companies in various parts of India for more than 25 years and held various positions. He was exposed himself in the fields of leading Express Cargo Companies and with leading Full Truck Load companies. His unmatched performance paved the way for his successful career path. Now joined with the above professionals to give an excellent shape to his brainchild of Turbo Logistics.
V. MUKUNTHAN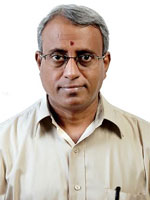 A hardcore Logistics Professional from manufacturing background, he is having more than 25 years experience in the industry. A qualified CHA, he has specialized in Cost Accountancy. His seventeen years of experience @ Maruti Udyog Limited in Finance and Logistics and last assignment as National Head – Logistics for Asahi India Glass Ltd (Auto Division) promptly motivated him to launch Turbo Logistics.